Is Ghost a Good Platform for SEO?
The short answer is yes.
But there are some things you have to do. I will be talking about them in this blog content.
💡
Ghost is an SEO compatible platform in terms of infrastructure and technology. Moreover, it is advantageous in terms of SEO thanks to its UX friendly and url configuration, good infrastructure.
What is SEO?
⚡
Google's mission is to organize the world's information and make it universally accessible and useful. That's why Search makes it easy to discover a broad range of information from a wide variety of sources
Here is the 9 SEO optimization tips for Ghost CMS Blog owners.
1) SEO Basics and Ranking Algorithm for Ghost
There are many top ranking algorithms for SEO. Among them, we have compiled for you what should be done specially for Ghost blog owners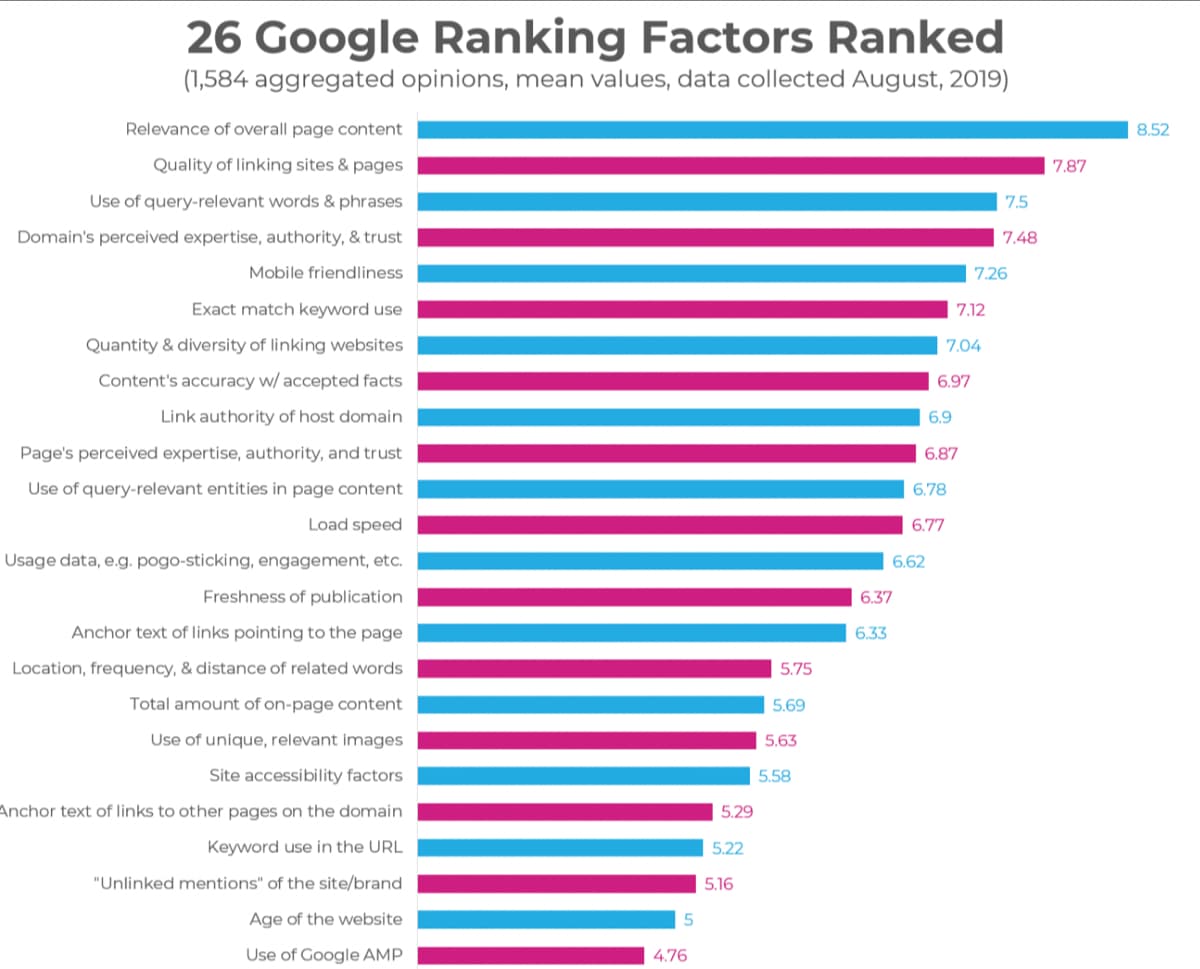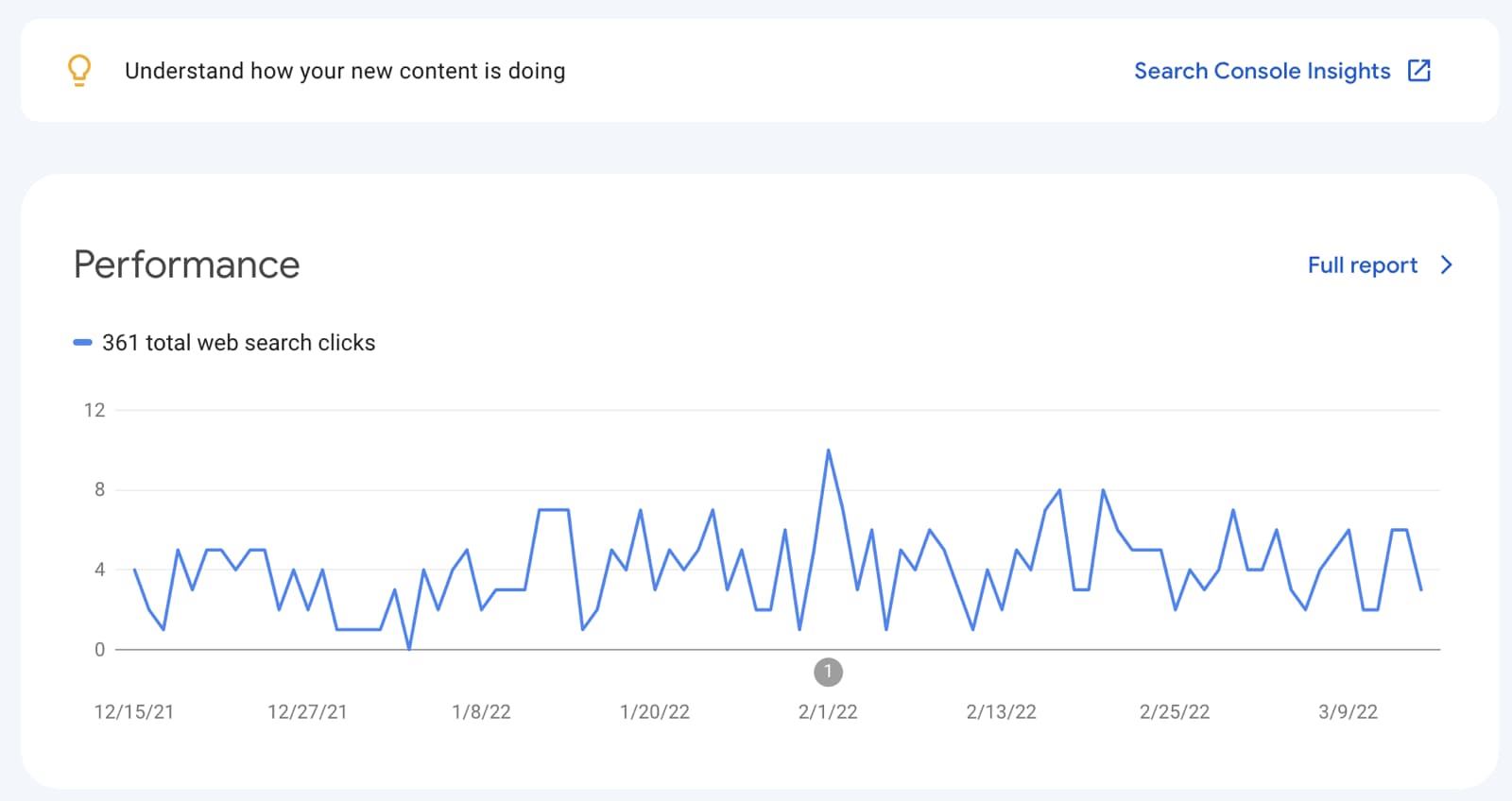 📦
Submit your sitemap to Google Search Console and Bing Webmaster tools to increase SEO ranking.

Ghost CMS's sitemap url is https://ghostseo.org/sitemap.xml like that. (Yourdomain.com/sitemap.xml)
Set-up Google Analytics to see your all visitor's and their behaviour.
2) Use Canonical Tag if You Have Duplicate Content On Your Ghost Website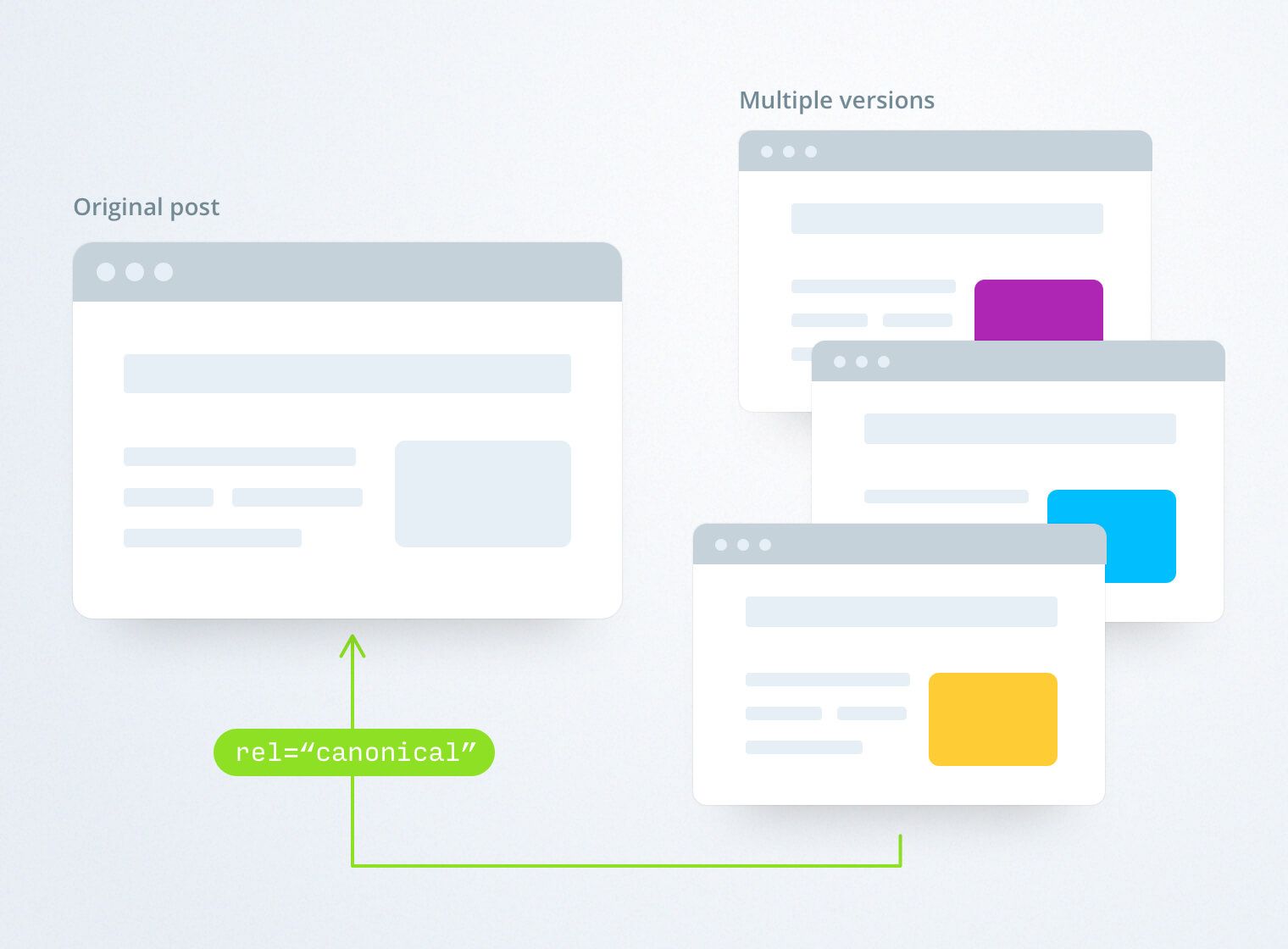 Sometimes you may need to use the same content on more than one page in your blog content. Since Google will only show the original content in the search results due to its algorithm, it may not be able to decide which page should be featured on 2 pages of the same content, or this will jeopardize your seo optimization.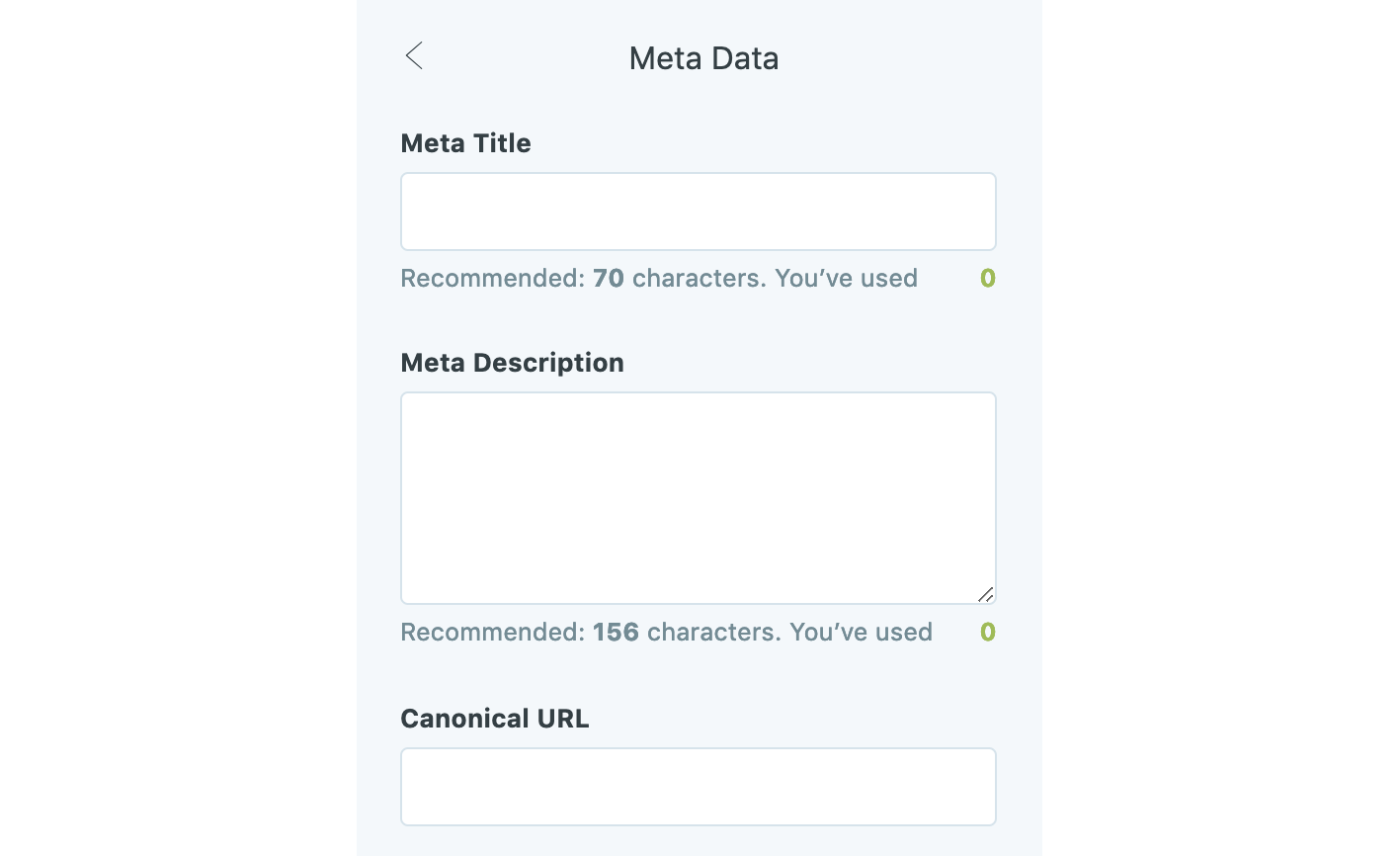 In this case, it asks you to mark the url of your page with the original content as the canonical tag recommended by google.
3) Use SEO Friendly URL Structure for Tags and Authors
By default, ghost defines sub-path url for your authors and tags.
Like /authors and /tags
However, using the sub-path url is not SEO-friendly solution for Google. You need to delete the sub-paths to change url structure like that:
example.com/tags/ecommerce-seo
example.com/ecommerce-seo
and
example.com/author/john-do
example.com/john-do
The reason behind the suggestion is Google and Bing can understand your page even if there is not any related slug like "author" or "tag". However if you use the slugs Google assumes that this is a second-level page so it decrease the rank results.
Use Short URL for Your Blog Posts on Ghost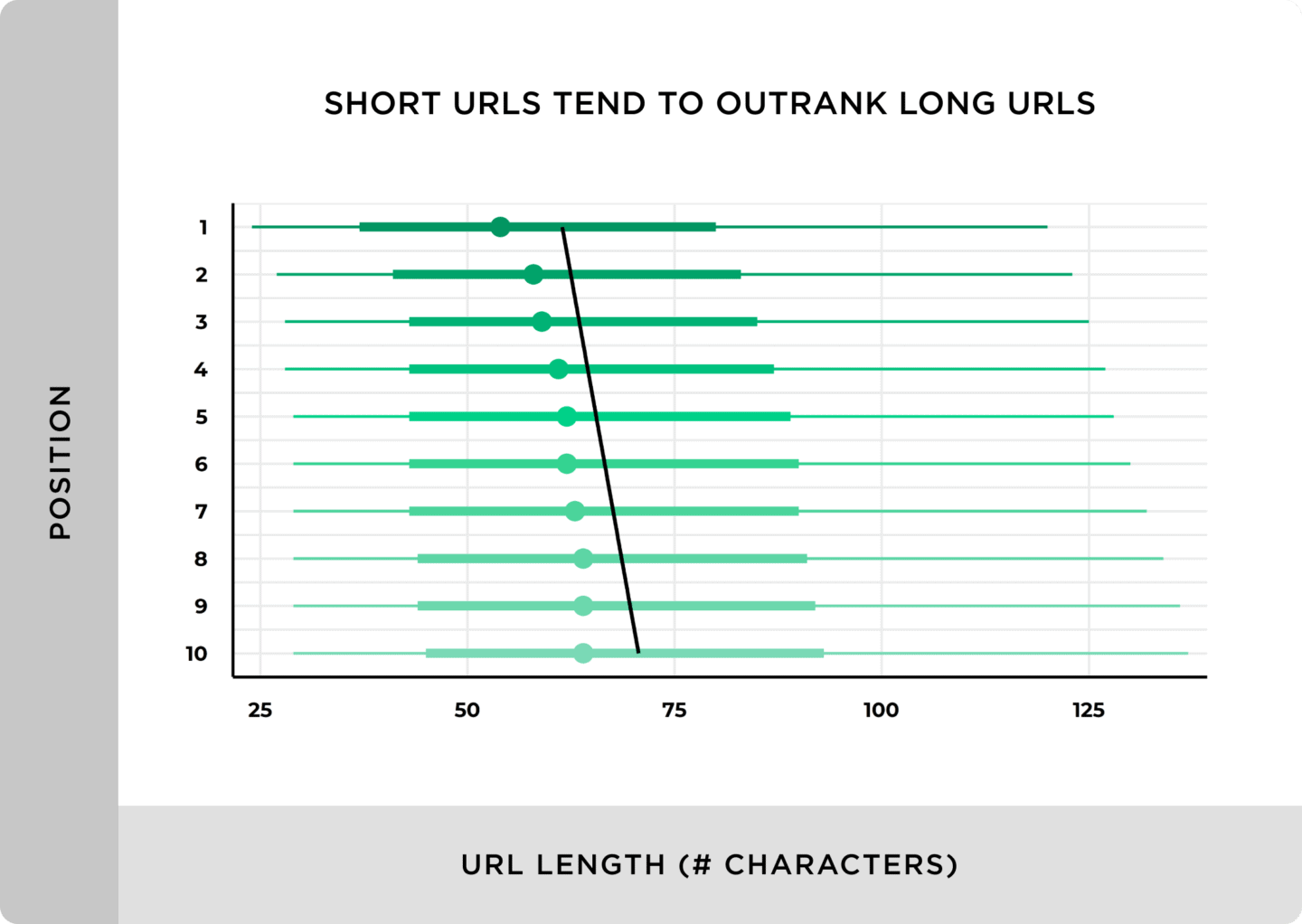 You can define the shortest words that describe your blog post and contain your target word as url parameters.

4) Use No-follow Attribute for Your Untrusted Links on Ghost
On default, ghost does not allow adding no-follow attribute for links.
❌
On default, ghost does not allow adding no-follow attribute for links.
To add nofollow attribute on your links, you have add your links with html component and write the html code for your link on ghost cms.

Use rel="sponsored" or rel="nofollow" for paid links
Use rel="ugc" or rel="nofollow" for user generated content links
Use nofollow on widgets, themes and infographic links
Don't use nofollow on every external link on your website
Don't use nofollow on internal links
Link out normally to useful resources without using nofollow
5) Fix Broken Internal and External Links
If you want to rank on google for your Ghost website, you should make sure that the links you provide within the site are still valid and not broken. You can use software such as screaming frog to collectively examine your in-site links.

6) Image Alt Description Optimization Checklist for Ghost SEO
Be careful: You can not add if you add image with ghost component. In order to add alt description to your images, you need add markdown and upload and image.
Be descriptive and concise as possible. Avoid keyword stuffing for search engines
Accessibility practitioners recommend a maximum of 80 characters, so use common sense and be succinct with ALT text
Keep ALT text under 125 characters. JAWS, a popular screen reader, breaks ALT text into 125 character "chunks" for visually impaired users.
ALT attribute text is meant to describe images for accessibility purposes, not just search engine optimisation
A text equivalent for every image should be provided for visually impaired visitors.
Every image on a page should have an ALT attribute. Failure to include ALT tags with images represents a Priority 1 WCAG error and would mean your website would not be able to comply with basic UK DDA and SECTION 508 (in the US) recommendations
Use empty alt tags – (alt="") (NULL ALT) for spacer images or graphic elements on a page used only for design purposes-
Google will count 16 words maximum as part of image ALT attribute Text (use Longdesc for complex images – although this is depracted in HTML5)
Use ALT attribute text for descriptive text that helps visitors. Alt attribute should be used to describe the image.
Don't repeat text already on the page, making the ALT text redundant or superfluous
Don't use "image of .." or "graphic of .." to describe the image in ALT text
If the content of any image is already presented in context, (alt="") – a null value – is appropriate
Don't use ALT Attribute text alongside aria- attribute
Avoid missing ALT Text (Google is on record as labeling missing ALT text and keyword stuffing as "bad")
7) Optimize Headings for Ghost Blog SEO
Use 1 H1 on a page (Your Ghost post title)
Use an H1 heading for the page title or main content heading.
Keep headings in order (H1,H2, etc).
Keep headings accurate to the text they refer to.
Avoid using headings for design elements.
Write naturally with keyword phrases in headings if relevant.
Avoid keyword stuffing.
Use sentence case.
Don't include numbers to indicate a sequence of sections.
Avoid punctuation.
When using an abbreviation spell out the abbreviation in the first paragraph that follows the heading.
For a task-based heading, start with a "base form verb" (the shortest version of the verb without any endings (endings such as -s, -ing, and ed)
Avoid including HTML code in H tags.
Use CSS for style rather than using a heading level that doesn't fit the hierarchy.
Avoid adding links in a heading.
Don't make your entire page a heading.
8) Optimize Meta Title on Your Posts
Be descriptive & relate specifically to the page
Avoid keyword stuffing
Avoid adding irrelevant keywords to page titles on your site
Do not repeat page titles throughout your site
Maximise usability across devices with a concise title element of up to 60 characters
Optimise for searcher intent using informational, commercial, navigational and transactional principles
Use only one title per page (Google combines multiple titles into one)
Add the important keyphrase to the title element once, and preferably in the first 8 words
When writing longer title tags ensure the first 50-60 characters include the primary keyword phrase and that this sentence makes perfect sense (because it will be truncated)
Avoid extraneous boilerplate title elements across a site with many pages (site-wide keyword stuffing)
Optimize all of your page category and product title tags. If your site is large this may need to be done programmatically.
If relevant, use interrogative adverbs, adjectives and pronouns in page titles to form questions (Who, Where, Why, What, How etc)
9) Do Keyword Research that Rank with Ghost
Export your keywords from Search Console's "Search Results" report. Add keywords that generate the majority of your clicks/impressions to your master list
Navigate to the "Search Queries" report in Google Analytics. Identify keywords that generate the majority of revenue from Google AdWords. Add these keywords to the "Master Keyword" sheet.
Use SEMRUSH to perform a content gap analysis of you and your competitors to determine keywords where they're ranking well and you're not. Add any important keywords to your master list.
Map all keywords to relevant landing pages on your site.
For keywords with no associated page, develop new content. This may be able to be done by using existing content created by the faceted navigation or the site's internal search data.
Upload all of your keywords to ProRankTracker
Export all analytics keyword data to a file (EVERYONE will lose historic keyword data when Analytics 4 is rolled out)
Crawl your own sites with Screaming frog and export all TITLES to see what the site is optimised for
General SEO Checklist Infographic for Ghost CMS

SEO Resource Links from Google
Consolidate Duplicate URLs with Canonicals 
Move a Website and Change URL
Advanced SEO Techniques & Strategies 
Enable Search result features for your site
You can explore all the thing related SEO on Google Webmaster Documentation.

Ghost is an excellent blogging platform when it comes to SEO and performance. It is a lightweight, open source platform that runs on Node.js and is built with a modern technology stack. This means Ghost is extremely fast, secure, and SEO friendly.
Ghost is designed to make SEO easy, with built-in features like automatic meta tags, canonical URLs, and SEO optimized permalinks. It also supports popular SEO plugins like Yoast SEO, so you can easily customize your SEO strategy. Plus, Ghost's clean and modern codebase makes it incredibly fast, with page loading speeds that are up to 3x faster than WordPress.
🔥
Overall, Ghost is an excellent choice for bloggers who are serious about SEO and performance. It has the features and flexibility needed to easily customize your SEO strategy, and its fast page loading speeds ensure your readers have a great experience.
Yes, we have come to the end of an extremely long Ghost SEO guide. If you have problems in applying the methods we mentioned, you can get SEO consultancy from us and help you on how to do it.